Streamline Your Accounting Functions: A List of Task That Can Easily Be Outsourced
Looking to cut costs and increase efficiency? Our e-book provides a detailed roadmap for outsourcing your accounting tasks, so you can save time and money while staying competitive in today's fast-paced business environment.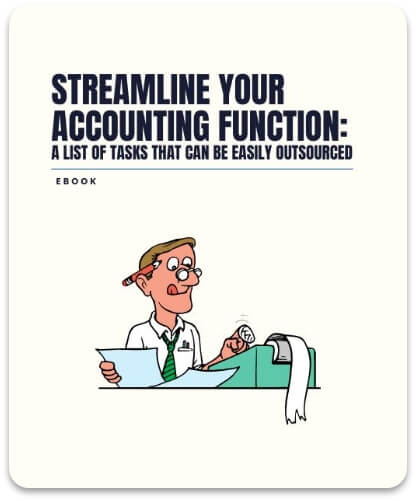 This ebook covers the following topics:
Proven tips for identifying the right accounting task to outsource
Bookkeeping Automation
Steps to prepare and lodge BAS online
ATO Portal & SMSF Administration
Online ASIC Agent Platforms
Don't let your time-consuming accounting functions hold you back! Download this ebook today to improve your bottom line and succeed in your industry.
Get the guide
Enter your information below to receive your free resource